Hours
| | |
| --- | --- |
| Monday | 11:00 AM - 10:00 PM |
| Tuesday | 11:00 AM - 10:00 PM |
| Wednesday | 11:00 AM - 10:00 PM |
| Thursday | 11:00 AM - 10:00 PM |
| Friday | 11:00 AM - 11:00 PM |
| Saturday | 11:00 AM - 11:00 PM |
| Sunday | 11:00 AM - 10:00 PM |
Join the Smashclub
News
Promos
Coupons
Inspiration
Your Local Burger
This location features the local Calgary Burger & Chicken topped with Montreal seasoned grilled onions, pepper jack, applewood smoked bacon, lettuce, tomato and Dijon-mayonnaise on a kaiser roll.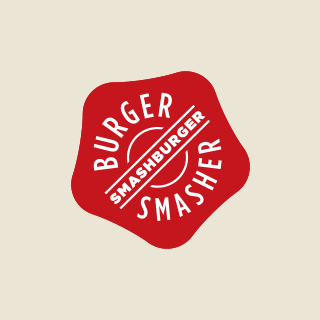 Your Local Beer Pairings
:

Spicy (Jalapenos and peppers)

Pairings:

Pilsners and Helles or a Spicy IPA to add to the heat.
Flavor:

Savory (Mushrooms and some aged cheeses)

Pairings:

Porters, Schwarzbiers, nutty brown ales and Amber beers.
Flavor:

Rich (Avocados, creamy dressings and goat cheese)

Pairings:

American Wheat and Belgium golden ale or Hoppy American Pale Ales and IPA's to cut richness.
Flavor:

Acidic (Pickles, vinaigrettes, citrus and mustards)

Pairings:

Spicy Saisons, Witbiers, English style pale ales and American wheat beers.
Flavor:

Smoky (Bacon or other cured meats)

Pairings:

A Porter or Dopplebock